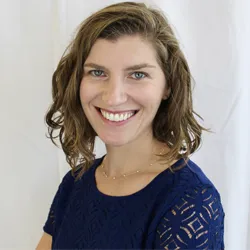 Dr. Alison Spatz Levine is a board certified pediatrician who is passionate about promoting life-long good health through long term relationships with children and their families. Dr. Levine and her family moved to Boulder in 2018 from Pittsburgh, where she completed medical school and pediatric residency at the University of Pittsburgh School of Medicine. Dr. Levine completed her undergraduate degree in Biology and Human Rights Studies at Columbia University in New York City. While in NYC, she volunteered teaching health classes in underserved public high schools and became dedicated to promoting health and wellness in young people. Dr. Levine continued to develop her skills in primary care for diverse populations as an Americorps volunteer, Albert Schweitzer Fellow and coordinator of a pediatrics clinic at a women's shelter.
Dr. Levine has extensive experience in pediatric primary care, urgent care, and emergency medicine. She also has special training in breastfeeding, adolescent medicine, mental health, and nutrition and looks forward to sharing this expertise with your family. She is looking forward to meeting your newborn, seeing your young person off to college and everything in between.
Dr. Levine chose to raise her three daughters in Boulder because of the access to the outdoors, healthy lifestyle, and warm community. She enjoys hiking, running, camping, skiing, and practicing yoga. She loves to be outdoors and on our beautiful trails. Dr. Levine often volunteers in the community, including as a summer camp physician. Dr. Levine is an avid reader and loves to talk to kids about their current favorite books.
Dr. Levine has curated an extensive list of recommended parental resources