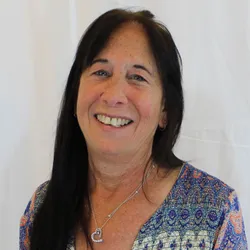 Although Dr. Kamon is a native of New York, she has considered Boulder her home since 1992. She has been in private practice since completing her training in 1985, and receiving her board certification. Dr. Kamon practiced initially in Northern California and then Southern California until moving to Colorado.
Dr. Kamon received her medical degree from Tulane University in New Orleans, and then completed a three-year pediatric residency program at Children's Hospital in Los Angeles. She continued her stay at Children's as Chief Resident, which involved teaching and training younger residents and students.
Dr. Kamon's desire to become a pediatrician began very early in childhood and never waned. She thoroughly enjoys her interactions with children of all ages as well as their families. Having two children of her own has taught her a lot about the joys and pitfalls of child rearing and family life.
Dr. Kamon is married and has a sincere love of animals and outdoors. Physical fitness and a naturally healthy lifestyle are all important aspects to her family's well being.
Dr. Kamon hopes to continue to practice pediatrics in Boulder, watching families grow outward and upward in a nurturing and healthy environment.