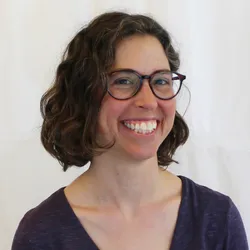 Naomi Feiman is a board-certified pediatrician, who grew up in Cincinnati, Ohio. She did her undergraduate studies in physics at Yale. Luckily, she soon realized that she prefers working with people to particles, and fell in love with medicine. Dr. Feiman completed her medical school and her pediatric residency at the University of Maryland. She and Dr. Dan (Sarko) married and began their beautiful family while in Maryland, before transferring to Boulder for the exceptional life style here.
Dr. Feiman has extensive experience in pediatric urgent care and hospital medicine. She is most fulfilled by the relationships she forms with patients and their families and feels privileged to be a pediatrician. She is looking forward to forming long-term partnerships with families at The Pediatric Center.
In her spare time, Dr. Feiman enjoys spending time with her daughters and husband. She loves to ski, hike, garden, and make things. She enjoys volunteering at her daughter's schools. Dr. Feiman is thrilled to have made Boulder her home, and is excited to be raising her family here.