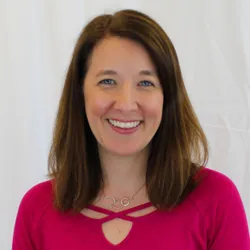 Renee Gawrych was born and raised in San Francisco, and worked as a Pediatric Nurse Practitioner in the Bay Area prior to moving to Colorado in 2011. She currently lives in Longmont with her husband and three amazing boys.
Renee received her undergraduate degree in biology at Whittier College in Southern California, and then proceeded to pursue her RN and Masters in Pediatric nursing at the University of California, San Francisco. Renee practiced as a Registered Nurse at Lucile Packard Children's Hospital at Stanford, prior to earning her Master's degree and becoming a board-certified Pediatric Nurse Practitioner. As a PNP she has worked at Tri City Health Center in Fremont, California; Kaiser Permanente Santa Clara, and Pediatric Associates in San Jose, California. Renee has been at The Pediatric Center since 2012, and loves empowering families in the Boulder area with the tools to provide the best possible care for their children.

When not at work, Renee spends her time keeping up with her three boys and their many sports and activities. She can often be seen around town with her boys at their various sporting events. She also enjoys baking and cake decorating!